Transmit Startups communications manager Laura White kindly took the time to speak to us about her role within the company and what becoming an IOEE Academy will do to boost their enterprise learning. As a communications manager, Laura helps spread the word about how Transmit Startups supports entrepreneurs and their business aspirations. In addition to this, Laura also contributes to the creation and advertising of their amazing 'Learn Smarta' courses which aid entrepreneurs in discovering everything they need to know how to become the boss of their own successful business.

Their amazing program Learn Smarta has been developed by the same team that's behind Transmit Startups, the UK's leading provider of Start-Up Loans for business. They've backed more than ten thousand entrepreneurs since 2013, so they know the strength of the start-up spirit that charges through the UK. Over the past year TrasmitStartups witnessed a huge surge in interest in entrepreneurship, Laura even stated that applications for Start-Up Loans increased threefold. As a result of this Transmit Startups spotted a gap in the market for business start-up training that prepares start-ups for success – delivering accessible, qualification-standard education that's grounded in real-life entrepreneurial experiences.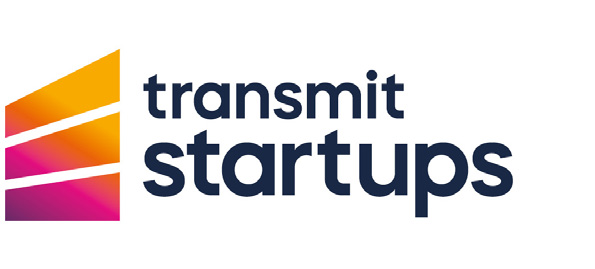 Launching in April of this year their first 'fundamentals' programme is designed to be easily accessible and give learners all the business basics in just six weeks. Within the programme, learners will gain real-world business smarts from entrepreneurial experts, through interactive live learning sessions, 1-2-1 tutorials, group classes, and lifelong access to recordings and worksheets. The company has even received funding from the European Social Fund so they can provide fully-funded places to people living in Tyne & Wear and Northumberland and hopefully in the future, to roll the course out nationally." "As the program was developed during the height of the coronavirus pandemic, everything was designed with the ease of accessibility in mind. Laura commented on how thrilled the company has been with the level of engagement from all participating learners. Although at the minute both group and one-to-one online sessions are offered, the company would consider whether customers would prefer to meet in face-to-face groups once it can be done safely.

Customer needs are at the height of everything at Transmit Startups, with current learners coming from a vast array of backgrounds looking to see whether self-employment may be their calling.

Laura stated that:
"Some feel stuck in a rut with their current job, others have been furloughed, recently made redundant or have a hobby they'd like to help pay the bills. Some have dabbled with side hustles for a while and want to give the business a boost. They bring to us a glimmer of an idea and we help them to bring it to life. Plans for further courses mean we will be able to support the development of more experienced entrepreneurs – making their journey easier and bringing them greater success."
One amazing case study that has come from the course is Helen who started a knitting business in Gateshead…"
"started selling to friends and family, and they loved my fun and colourful designs. Their feedback made me realise this could become an alternative source of income.
I dabbled with the business for three years but knew I needed to approach it in a more organised way if I was to really make it work. Then, I read about the Learn Smarta course on a blog I follow, and it really inspired me.
I just thought, 'What have I got to lose?' and decided to give it a go. I loved the flexibility of how it's delivered. The mixture of live and on-demand sessions means you can catch up at weekends or at night and can fit it around anything.

The mixture of videos and challenges kept things engaging and the addition of interviews with entrepreneurs and experts gave a real insight into what it's really like to be self-employed. My dream is to work part-time and run the business with the other part of my week and I finally have a plan to make it happen."

So where does IOEE fit into this amazing community? Well, when we asked Laura why it was important for Transmit Startups to join the IOEE community she stated;
"We're really passionate about raising the standard of support and training provided to entrepreneurs. This drive to do things" "differently is at the very heart of our organisation because it stems from the personal experience of our own founders who learned the hard way when setting up multiple businesses over the years. They thought that the support offered to businesses lacked empathy, enthusiasm, and real creativity. We're here to change that.

This emphasis on quality and accessibility aligns perfectly with the objectives of the IOEE. Accreditation as an academy demonstrates to learners that we walk the walk, as well as talking the talk. Our ambition is always to help more people to run successful businesses. We'll continue to learn what people want and we'll expand to provide that."

We here at IOEE are proud to be working with Transmit Startups- a company that is so clearly devoted to quality enterprise education. We are so excited to see what's coming for the future of the company and the many small business owners they support.

If you'd like to find out more about how your company can achieve its enterprising aspirations and join our network of academies visit our Academies Page

To find out more about the Transmit Startups company go to:
https://transmitstartups.co.uk

To learn more about the amazing Learn Smarta programs go to:
https://smarta.com/learn